McGuire, Dr Patrick C.
Land Surface Processes Computational Scientist
University of Reading

Department of Meteorology

University of Reading

Earley Gate

Whiteknights Road

Reading

RG6 6ET

I am a data geoscientist, a computational meteorologist, and a planetary scientist. I currently work in the field of land surface processes and climate, wherein I have been working on JULES, SDGVM, SWAT, and ILAMB, as well as developing improved global soil-property maps and improved vegetation parametrization. Prior to this, I worked on using orbital remote sensing to make global maps of Mars with the Mars Express HRSC camera and the Mars Reconnaissance Orbiter CRISM hyperspectral imaging camera. I have also worked on: computer vision, machine learning, novelty detection, and saliency mapping in the Cyborg Astrobiologist project. In the past, I have worked on methane hydrates, carbon sequestration, climate science, robotics, computer vision, neural networks, machine learning, adaptive optics for astronomy, and dark matter astrophysics. I have taught courses in astronomy, planetary science, and climate science. In 2016, I organized a large internal symposium in the geosciences department at the Free University of Berlin.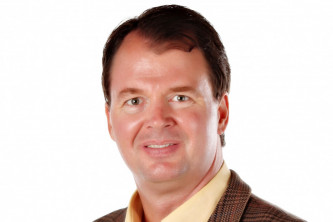 Engagements
February 2018: Poster Presentation: "Simulating Global and Local Land Surface Processes with JULES on the CEDA JASMIN Super-data-cluster", NCAS Staff Conference, Manchester, UK. , January 2018
May 2018: "Simulating Global and Local Land Surface Processes with JULES on the CEDA JASMIN Super-data-cluster", Computational Modeling Services Group Meeting, Reading, UK. , April 2018
September 2018: "Simulating Global and Local Land Surface Processes with JULES on the CEDA JASMIN Super-data-cluster", annual JULES meeting, Harper Adams University, Edgmond, Newport, UK. , August 2018
September 2018: "FLUXNET/JULES Multiple Sites suite and practical exercises", JULES Training Workshop, University of Exeter, Exeter, UK. , August 2018
November 2018: "JULES global modeling and benchmarking with ILAMB", Land Surface Processes Group Meeting, Reading, UK., October 2018
November 2018: Seminar, "JULES", National Centre for Atmosheric Science (NCAS) - Climate weekly meeting, University of Reading, Reading, UK. , October 2018
November 2018: Colloquium, "Land/atmosphere interactions on the Earth and Mars", Department of Geology, Southern Illinois University, Carbondale, Illinois, USA. , October 2018
December 2018: Lunchtime seminar, "My career, 1985-present", Department of Geography, Geology & the Environment, Illinois State University, Normal, Illinois, USA. , October 2018
December 2018: Colloquium, "Land/atmosphere interactions on the Earth and Mars", Department of Physics and Department of Geography, Geology & the Environment, Illinois State University, Normal, Illinois, USA. , November 2018
December 2018: Talk, "Simulating Global and Local Land Surface Processes with JULES on the CEDA JASMIN Super-data-cluster", American Geophysical Union Fall meeting, Washington, DC, USA. , November 2018
March 2019: "Running gridded Medlyn-enabled JULES and evaluating with ILAMB, globally and regionally", PORCELAIN group meeting, Centre for Ecology and Hydrology, Wallingford, UK., February 2019
March 2019: "The development of new Van Genuchten soil-ancillary files for JULES and the UM", PORCELAIN group meeting, Centre for Ecology and Hydrology, Wallingford, UK., February 2019
May 2019: "Running the Sheffield Dynamic Global Vegetation Model (SDGVM)", NCAS Computational Modeling Services Group Meeting, University of Reading, Reading, UK., April 2019
June 2019: "Recent rainfall over Africa/Estimates", TAMSAT group meeting, Department of Meteorology, University of Reading, Reading, UK., May 2019
June 2019: "Using the International Land Model Benchmarking (ILAMB) tool for evaluating JULES", JLMP JULES Evaluation group meeting, University of Reading, Reading, UK., May 2019
July 2019: Poster Presentation, "Developing new soil-properties ancillary files for JULES", NCAS staff meeting, Manchester, UK., June 2019
July 2019: "Development and evaluation of new Van Genuchten soil-properties ancillary files for JULES and the Unified Model", PORCELAIN group meeting, University of Reading, Reading, UK., June 2019
July 2019: "Using the CEDA JASMIN super-data-cluster for running JULES simulations and subsequent evaluation", JULES Annual Science Meeting 2019, Edinburgh, UK. , June 2019
August 2019: "Choose your own adventure in modeling land-atmosphere interactions", Korea Institute for Atmospheric Prediction Systems (KIAPS), Seoul, South Korea., July 2019
November 2019: "Development and evaluation of new Van Genuchten soil-properties ancillary files for JULES and the Unified Model", Land Surface Processes Group Meeting, University of Reading, Reading, UK. , October 2019
November 2019: "Choose your own adventure in modeling land-atmosphere interactions", Environmental Science Research Division (ESRD) Seminar, Department of Geography and Environmental Science, University of Reading, Reading, UK. , October 2019
November 2019: "Reports on GL7 configuration and on soil properties", JLMP meeting, Met Office, Exeter, UK. , October 2019
January 2020: "Choose your own adventure in modeling land-atmosphere interactions", Geophysics Group, Institute of Geological Sciences, Freie Universität, Berlin, Germany. , December 2019
February 2020: "Choose your own adventure in modeling land-atmosphere interactions", Lunchtime Seminar, Department of Meteorology, University of Reading, Reading, UK. , January 2020
March 2020: "Development and evaluation of new Van Genuchten soil-properties ancillary files for JULES and the Unified Model", CEH and UofR Land-Surface Group Meeting, University of Reading, Reading, UK. , February 2020
March 2020: "Choose your own adventure in modeling land-atmosphere interactions", NCAS Computational Modeling Services Group Meeting, University of Reading, Reading, UK. , February 2020
April 2020: "Development and evaluation of new Van Genuchten soil-properties ancillary files for JULES and the Unified Model", PRIMAVERA General Assembly (online)., March 2020
May 2020: "Choose your own adventure in modeling land-atmosphere interactions", NCAS Computational Modeling Services Group Meeting, University of Reading, Reading, UK. , April 2020
June 2020: "Development and evaluation of new Van Genuchten soil-properties ancillary files for JULES and the Unified Model", PORCELAIN group meeting (online). , May 2020
September 2020: "Improving the Global Modeling of Soils in JULES and the Unified Model: Updating from UM/HWSD to SoilGrids Soil Properties and from the Brooks & Corey to the Van Genuchten Soil-hydraulics Model", JULES Annual Science Meeting, United Kingdom (online). , August 2020
September 2020: "Improving the Global Modeling of Soils in JULES and the Unified Model: Updating from UM/HWSD to SoilGrids Soil Properties and from the Brooks & Corey to the Van Genuchten Soil-hydraulics Model", PORCELAIN group meeting, United Kingdom (online). , August 2020
September 2020: "Running the Farquhar photosynthesis model with acclimation in the Unified Model on ARCHER", PORCELAIN group meeting, United Kingdom (online). , August 2020
November 2020: "Evaluating the Farquhar photosynthesis model with acclimation in the Unified Model on ARCHER with AutoAssess", PORCELAIN group meeting, United Kingdom (online)., November 2020
November 2020: "Recent rainfall over Africa/Estimates", TAMSAT group meeting, Department of Meteorology, University of Reading, Reading, UK (online)., November 2020
December 2020: Poster presentation, "Improving the Global Modeling of Soils in JULES and the Unified Model: Updating from UM/HWSD to SoilGrids Soil Properties and from the Brooks & Corey to the Van Genuchten Soil-hydraulics Model", abstract for the American Geophysical Union conference, San Francisco (online)., December 2020
February 2021: "Evaluating the Farquhar photosynthesis model with acclimation in the Unified Model on ARCHER with AutoAssess", PORCELAIN group meeting, United Kingdom (online)., February 2021
"Improving the Global Modeling of Soils in JULES and the Unified Model: Updating from UM/HWSD to SoilGrids Soil Properties and from the Brooks & Corey to the Van Genuchten Soil-hydraulics Model", International Soil Modeling Consortium meeting, poster presentation (online)., April 2021
"Improving the Global Modeling of Soils in JULES and the Unified Model: Updating from UM/HWSD to SoilGrids Soil Properties and from the Brooks & Corey to the Van Genuchten Soil-hydraulics Model", Land Atmosphere Interactions (AMERIFlux) workshop, poster presentation (online)., May 2021
September 2022: "AMIP-style global soil simulations with JULES and the Unified Model: The role of soil hydraulics model, pedotransfer function, and basic soil property map", JULES Annual Meeting, opening talk, Oxford, UK., August 2022
June 2022: "My current work in modelling land-surface processes", NCAS Computational Modelling Services (CMS) Away Day Meeting, Reading, UK., May 2022
November 2022: Invited seminar, "Improving the representation of soils, plants, and cities in weather & climate models", Department of Physics, Illinois State University, Normal, IL, USA., November 2022
November 2022: Invited seminar, "Improving the representation of soils, plants, and cities in weather & climate models", Department of Physics, Illinois State University, Normal, IL, USA., November 2022
December 2022: Poster presentation, "AMIP-style global soil simulations with JULES and the Unified Model: The role of soil hydraulics model, pedotransfer function, and basic soil property map", American Geophysical Union conference, Chicago, IL, USA., December 2022
December 2019: "Slowdown in rising greenhouse gases does not negate the long-term trend, finds global carbon budget analysts", National Centre for Atmospheric Science (NCAS) press release, by Harriett Richardson., December 2019
December 2019: "Global carbon emissions increase but rate has slowed", University of Reading press release, by Pete Bryant., December 2019
December 2019: "12 news stories that defined our year", National Centre for Atmospheric Science (NCAS) article., December 2019
June 2020: "Warm Springs Increase Risk of Severe Summer Droughts", University of Reading press release, by Pete Bryant., May 2020
November 2021: "The Global Carbon Project's TRENDY MIP, the 2018 European Drought MIP, the SDGVM Model, and me", Department of Meteorology (University of Reading) informal blog article, by P.C. McGuire., November 2021
November 2021, "Global carbon emissions rebound close to pre-covid levelsâ", University of Reading press release, by P. Bryant., November 2021
November 2021: "Are global carbon emissions rebounding to pre-Covid levels?", National Centre for Atmospheric Science (NCAS) press release, by H. Richardson., November 2021
February 2023, "Climate spiral threatens land carbon stores" (featuring work led by Marcos Fernandez-Martinez), National Centre for Atmospheric Science (NCAS) press release., February 2023
February 2023, "Climate 'spiral' threatens land carbon stores -- study" (featuring work led by Marcos Fernandez-Martinez), University of Reading press release, by O. Sirrell., February 2023
February 2023, "Climate 'spiral' threatens land carbon stores -- study" (featuring work led by Marcos Fernandez-Martinez), press interview given to journalist (Eric Roston, Bloomberg News website)., February 2023